UK Photography Show 2019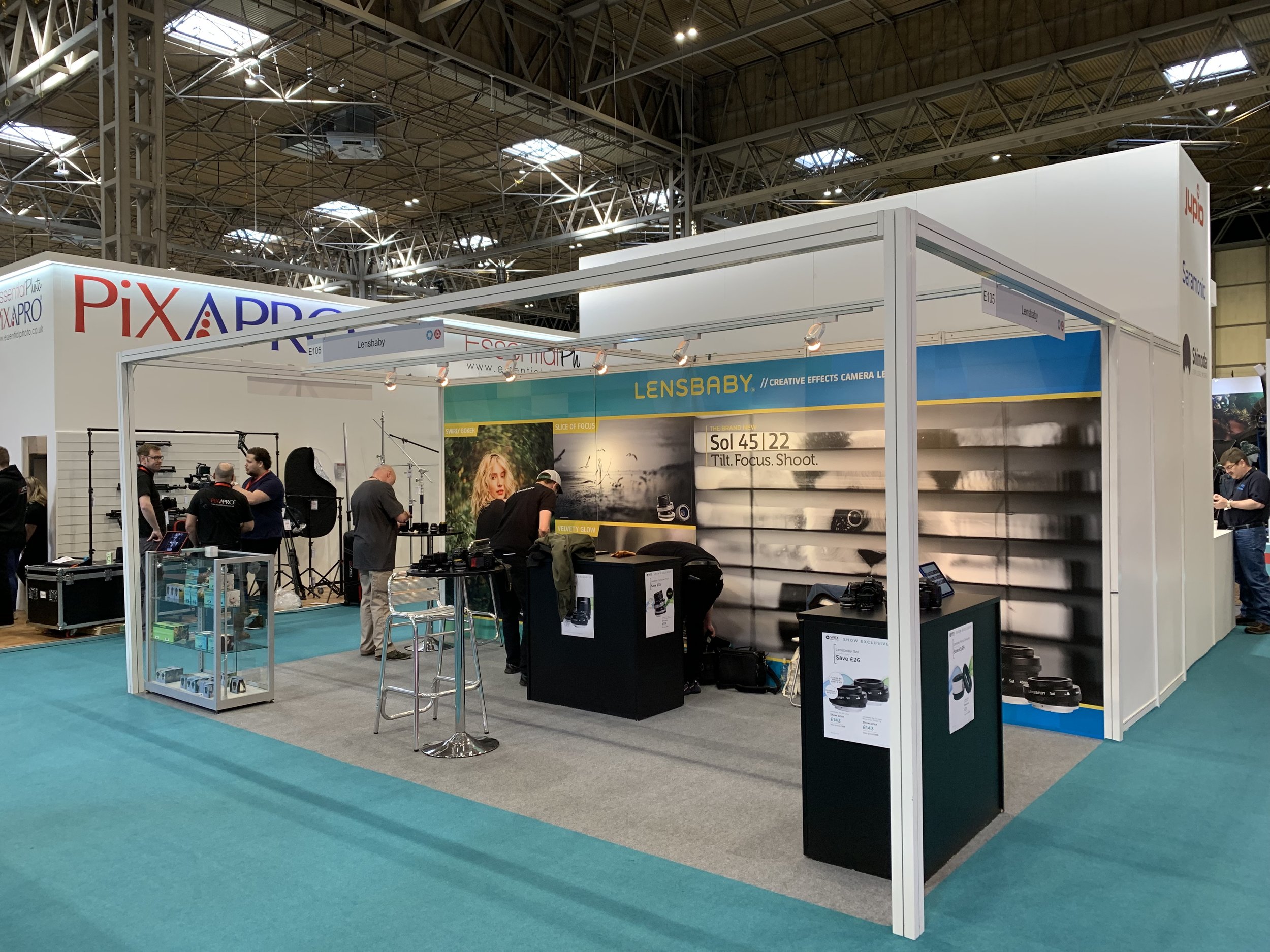 I had the pleasure of attending the UK Photography Show for the ningth year in a row. Not my usual course of action this time. As i usually cover demonstrations on the camera brand stage like Olympus and Sony over the years. This time I decided to team up with Lensbaby, I'm one of there UK ambassadors and see great value in their brand.
It was a refreshing change to hang up the cameras for this UK Photography show. Being on the Lensbaby stand over the three days I attended was all about interaction. My time was spent talking about the Lensbaby lenses and recommending the best lenses for the right person and there style.
We had a fantastic time along with reaching record sales at the show. To all the customers that purchest thank you. If your one of the customers and you post your images, please use #TPSLensbaby so we can see your pictures.
UK Photography Show Lensbaby
One of the refreshing changes was being able to look around the UK Photography Show. I never usually get the chance as I'm running from stage to stage. This year i finally got a good look around. It's good to see all the brands together along with the new products coming to life.
I managed to pick myself up a new bag. Anyone that knows me knows I'm crazy on camera bags. This year I picked up CONVERTIBLE BAG "UNDERCUT" from Barber Shop.
I am looking forward to covering a full review on the bag so stay tuned for that.
Finally my last fined was the SpiderLight Holster Set. I usually use Hold Fast Camera straps. The Spider Holster is very, and I like the way the camera hangs. Moving forward it will be my kit of choice for weddings.
The UK Photography Show 2019 comes to an end for this year. I hope you all picked up some photography kit bargains if you attended. Now for my next adventure, the SWPP Road Show.